Entrées
Une mise-en-bouche amicale quoique dejà malsaine...
English-talking visitor, don't get scared of French language, it's only here to support the French cooking supremacy! Check out the menu, swallow your pride, bon appétit.
---
---
Soon to come straight from the sloppy kitchen to your hungry eardrums:
Libyan Hit Squad & Round Eye - Full Circle !
---
---
SUPERSIZEME from outerspace
M.D.C. - Mein Trumpf LP on Primordial Records!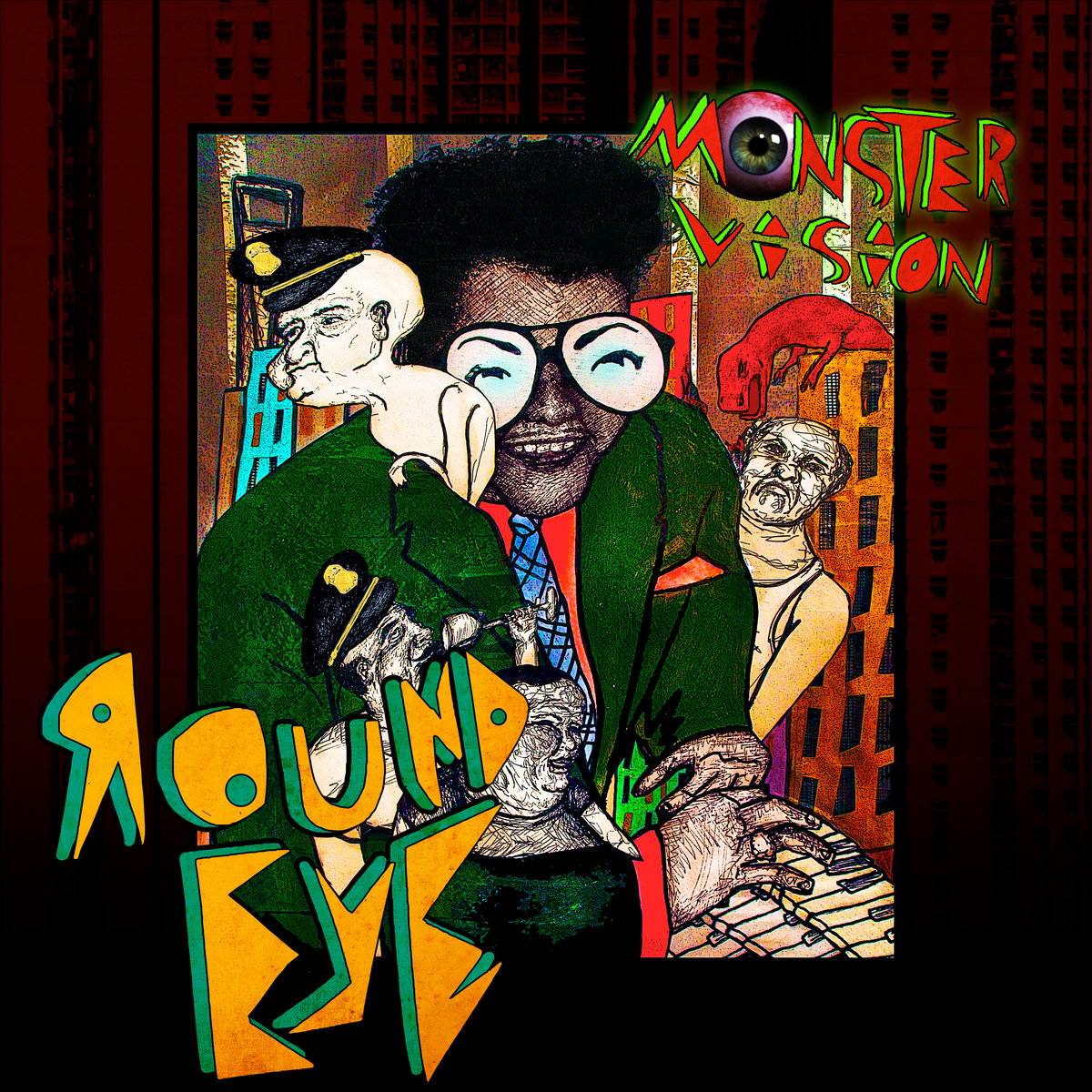 Round Eye - Monster Vision LP on Sudden Death Records!
---
---
Facebhookers Unite!
Back to the No Future, again!
AVERTISSEMENT LEGAL
HYGIENE DEPARTEMENTALE
Ceci est un bloug à caractère de cochon, non-lucratif et non-élitiste dans le sens où il ne prétend pas se ranger dans une catégorie musicale définie et ne prétend pas offrir des œuvres ultra-rares pour spécialiste cul-linéaire (quoique, des fois...), il ne joue pas des coudes et du trading; d'autres blougs sont créés à cet effet sur le web alors naviguez en conséquence et bon-vent! (George Pernoud is God)
Le 'mainstream' a néanmoins été banni de cet établissement, nous ne saurions servir du foin à nos clients, aussi bornés ou champêtres soient-ils. Malgré tout, dans le souci d'éduquer le palais d'une jeunesse en perdition dentaire et d'imputer à l'abrutissement croissant du bétail avant abattage, vous trouverez au menu de quoi réveiller votre appétit sonore si vos papilles sont de nature curieuse et un rien volubile. Les vieux pots, tout çà...
Le plat du jour varie en fonction de mes lunes (plats de résistance), je propose à qui veut des galettes de derrière les fagots, et c'est pas du bois. Il ne faut cependant pas oublier que toute oeuvre appréciée mérite qu'on achète l'objet du plaisir, et ce au rayon frais!
Prétexte à n'importe quoi comme l'était le fanzine du même nom au temps jadis (plateau Desserts), le bloug essaiera autant que faire se peut d'encourager les audacieux et blâmer les ineptes arpettes qui poussent la chansonnette sur le bord de ton assiette (faut qu'j'arrête).
Parcourez le menu comme bon vous semble et insultez le chef à votre guise, bonne dégueulustation et pis tout ça...
Votre serv(it)eur dé(sa)voué, S. Burger.
---
---
This simple yet relevant statement would cause her to receive the golden book of DB in 1990 as a reward for being the Queen of Bitches, deferred by patron saint of the holy shit S. Burger himself, just before a giant orgy occured she'd never forget.
S. Burger: "Tu le sens mon doigt là?"
---
---
"Quand le gouvernement viole les droits du peuple, l'insurrection est le plus sacré des droits et le plus indispensable des devoirs."
(Article 35 de la déclaration des droits de l'homme et du citoyen, Première République, 24 juin 1793)
---
---
Je baragouine en singe devant le monde civilisé, et il me répond dans le même langage.
Kurt Vonnegut Jr. 'Nuit Noire' (Mother Night)